Dragonas
(Dragonas)
| | |
| --- | --- |
| Member Since: | Wednesday, May 16 2007 @ 07:19 PM CDT |
| Contact: | |
| Homepage: | http://www.clandragonas.com |
| Location: | , In a galaxy far far away... |
| Song Comments: | 372 |
| Song Votes: | 2 |
| Forum Posts: | 102 |
| Weekly Points: | 0.00 |
| Total Points: | 1574.90 |
Bio:
You are about to embark on a Hero's journey.
Enter the Dragon's lair...
A place beyond the sands of time.
It is a place of mythology and folklore.
Along this musical voyage, you will find hidden gems of all kinds.
This listening experience is not for the feint of heart, and not everyone will complete the quest.
You must be brave and push ever deeper into the Mytho-Symphonic world of Dragonas.
Those who can endure the fire and flame and journey beyond the billowing rings of smoke, will find themselves in the depths of this mystical realm.
Don't let the rumbling thunder from the deepest parts of this cavern detour you on your trek.
If you listen closely you may hear the beating heart beneath the beast's steely scales...
Once you enter this strange new world, you will never be the same.
+++++++++++++++++++++++++++++++++++++++++++++++

Playing at The Knitting Factory, Hollywood.
Holding the Great Jimmy Page's guitar just before he played it, during the filming of "It Might Get Loud."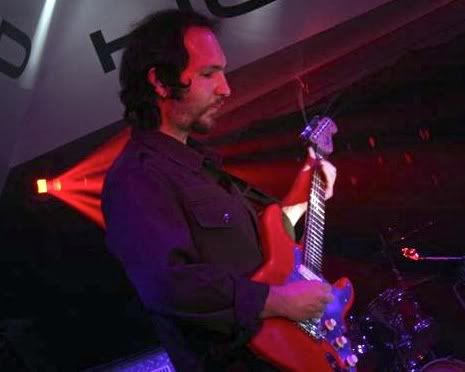 Rockin' the Strat at The Good Hurt
Peace. Love. Music.