Get Flash to see this player.
Description
Pedro Roberto, an extremely gifted musician and songwriter (and a fine gentleman!) asked me to croak out this wonderful song he wrote last year. It's a salute to all the gifted people who write the music we sing and tap our toes to. This guy--I'm a pianist myself, but no way can I spin out jazz like he does at the piano. I think he not only uses all the fingers, but has two more to spare!
Thanks again and take care now,
Michael and Pedro
"It's Love" (copyright 2009, Pedro Roberto)
Music and accompaniment: Mr. Pedro Roberto
Lyrics: P. Roberto and M. Klein
Vocal: MJK
I dedicate this in memory of "Geo", (George Couts)--a very good friend and a fine musician. I just learned this evening that Geo passed away Sunday night. He was quite a guy.
http//s83.photobucket.co/...
target="_blank">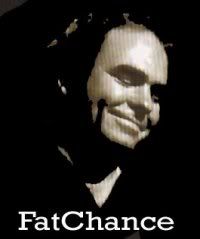 We will miss you Geo!